Happy Independence Day!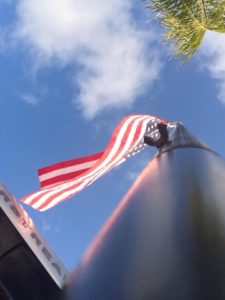 Image by Sam Smith
The Officer Installation tonight reminded us to:
Make new friends,
But keep the old.
One is silver,
And the other, gold.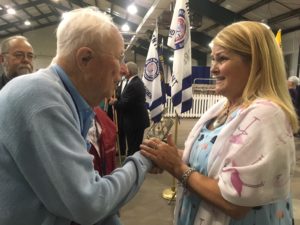 A circle's round
It has no end
That's how long
I'm gonna be your friend.
A fire burns bright,
It warms the heart.
We've been friends,
From the very start.
You help me,
And I'll help you
And together
We will see it through.
The sky is blue
The Earth is green
I can help
To keep it clean.
Across the land
Across the sea
Friends forever
We will always be.
"We are the Airstream Club and this is what we do."
– WBCCI President  Richard Girard
Total flood relief donations from WBCCI exceeded $30,000 (Frankly, I lost track of the donations), with countless hours donated to helping unload trucks, clean homes, and work for Habitat for Humanity.
First came the thousand-year rains and flooding:
Then came the Airstreamers.
Many of us have tried to express our sympathy for the flood victims and our pride in how our Airstream Community has responded.  No words can suffice.
But the 2016 International Rally wasn't all about the flood.  The location was spectacular, and even though some events were compromised we owe a heartfelt "Thank You!" to Jim and Raisin Schwerdfeger for their vision of a West Virginia Rally, their years of planning, and their leadership.  In true WBCCI style when the going got tough you rolled up your sleeves and kept going.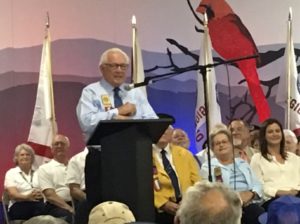 We rolled in, reveled with our friends, and rolled out.
And ultimately there will  be just  one.
---
And a special thanks to a few of the many people who worked behind the scenes – sometimes WAY behind – to get you registered, keep you informed, and remind you of how much fun we all had in Lewisburg WV.
Not pictured: Harold Higgins (NorCal Unit) for setting up the text-messaging system that 400 rally participants used to stay informed.
---
And now, it's on to Escanaba.
Yoop, Yoop, Ya Betcha!!!